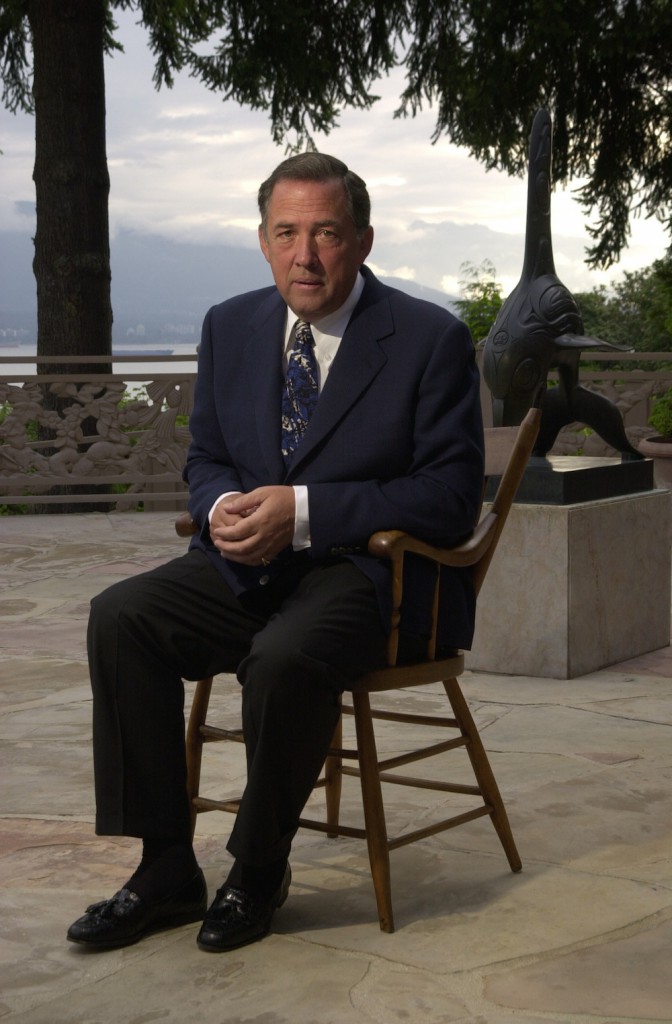 Biography: Third-generation Vancouverite
A third-generation Vancouverite whose grandfather and father were in the insurance business, Peter M. Brown attended the University of British Columbia. At age 20, a Montreal-based brokerage firm, Greenshields, offered to send him on a training program. Brown was assigned to corporate finance, a rare opportunity for a young man.
Under the tutelage of Brad Firstbrook, he turned "from a wastrel into a workaholic" who loved the atmosphere of Montreal. "It was a truly international city and Expo 67 was a great world's fair," Brown recalls. "It was a wonderful time to be there." Brown missed his beloved B.C., however, and in 1968 asked to be transferred to the Greenshields office in Vancouver. Not long afterwards he met Ted Turton. Turton had made some money in the mining business and bought control of a little investment company called H.H. Hemsworth. After a four-hour lunch, Turton said to Brown, "Why don't you come and run it?"
Brown sought the advice of his father, who told him: "Don't do it." His father pointed out that he was one of the youngest shareholders in Greenshields, that it was a great firm, and that he had an outstanding career ahead of him. Brown, revealing the gut instinct and appetite for risk that would define his entire career, resigned his position at Greenshields and joined Turton at Hemsworth.
A Life's Passions: Art and Collections
"I live for my collections," says Peter Brown, whose interest was piqued when, in the 1970s, a fellow who carved duck decoys mentioned that they were rapidly appreciating in value. Today Brown has an extraordinary collection of some 4,000 antique decoys. Around the same time, an antique dealer on Main Street in Vancouver sparked his interest in children's mechanical banks, and he now has five or six hundred of them. Over the years he has also put together an extensive collection of paintings by the Group of Seven.
As for Brown's interest in Haida art, it began when he was vice-chairman of Expo 86. Bill Reid was commissioned to carve an 80-foot canoe but then decided he needed to do a prototype first. With no room in the budget for the additional expense, Brown offered to pay it. Today that 10-foot prototype is the centrepiece of a collection by esteemed Haida artists such as Reid, Charles Edenshaw and Robert Davidson.
Brown's library of roughly 3,000 books contains signed autobiographies by many Canadian prime ministers, including John Diefenbaker, Lester B. Pearson and William Lyon Mackenzie King, as well as American presidents such as Ronald Reagan, Richard Nixon, Harry S. Truman and Dwight D. Eisenhower. It includes all three of John F. Kennedy's books, both of Robert Kennedy's and even Hope and Glory, the leather-bound compilation of JFK's best speeches that Jackie Kennedy put together. The library also includes all 38 books written by Teddy Roosevelt, one of the historical figures Brown most admires. "Collecting was just something I fell into," he says, "never imagining where it might lead. Today it's one of my great passions."